Posted by GiftedGrape.com on Feb 8th 2019
All that glitters is not gold, but can still be precious and fun! Kick up your dreary winter with some glitter and sparkle wine accessories from GiftedGrape.com!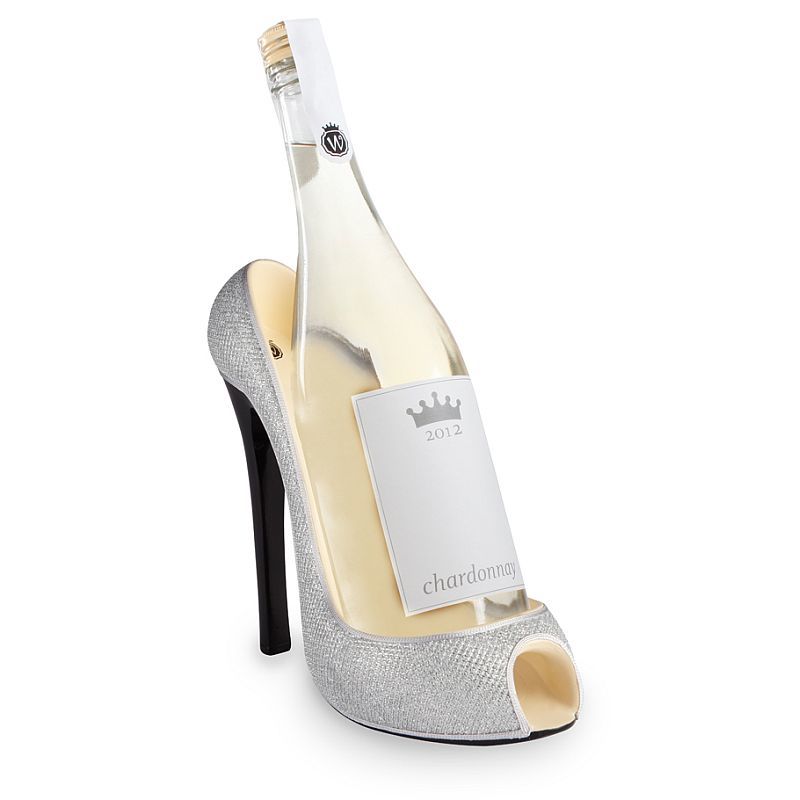 Silver Glitter High Heel Shoe Wine Bottle Holder $22.95
The High Heel Wine Bottle Holder - Silver Glitter is a stiletto wine caddy for a shoe lover! Made from resin, this glittering silver high heel wine bottle holder by Wild Eye Designs is able to hold a standard sized wine bottle. The Silver Glitter Wine Bottle Holder is stunning as a table centerpiece at a bridal shower, wedding dinner or black tie event. The High Heel Wine Bottle Holder - Silver Glitter makes a great way to give a gift of wine to a best friend or for Mother's Day.
"I'm very pleased with my high heel wine bottle holder. It's simply gorgeous !!!! :)" - Dwana W.
---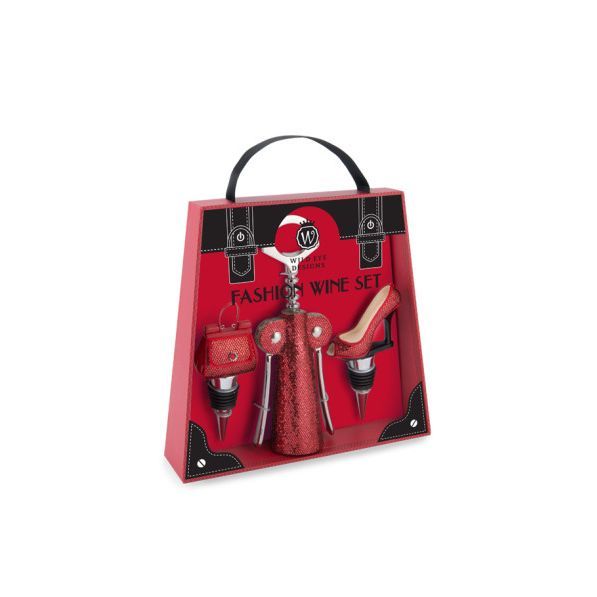 Wine Accessory Tool Kit in Red Glitter
The Wine Accessory Toolkit - Red Glitter has two wine bottle stoppers and a corkscrew in a purse shaped tool kit that's as fashionable as she is! This Red Glitter Fashion Wine Toolkit by Wild Eye features a red glitter winged corkscrew so she can open wine bottles in style, along with a red glitter handbag wine bottle stopper and a red glitter high heel wine bottle stopper. The Fashion Wine Accessory Toolkit - Red Glitter is the perfect set of wine tools for the wine-drinking fashionista. Great gift idea for Mother's Day, bachelorette party, birthday, Valentine's Day or Christmas.
---
Be the first to write a review! You'll receive a 10% discount for writing a review for one of our products after you've purchased it - check your inbox for the invitation email!
---
The Fabulous at 30! Wine Glass is an adorable wine glass that makes a great gift for her 30th birthday! The wine glass reads "Fabulous at 30!" and it has glitter detail and a ribbon accent on the stem. The bottom of the wine glass says "Wine brings out the fabulous in me!" Fun will be flowing when you serve your favorite wine in this glass that celebrates being thirty. The Fabulous at 30 Wine Glass is packaged in a clear cylinder gift box.
Wine glass is also available in Fabulous at 50!
"I purchased this gift for my most favorite aunt & I couldn't ask for a more perfect gift. Beautiful product & beautifully packaged. I KNOW she's going to love it!" - Takisha Y.
---
Twinkle Twinkle...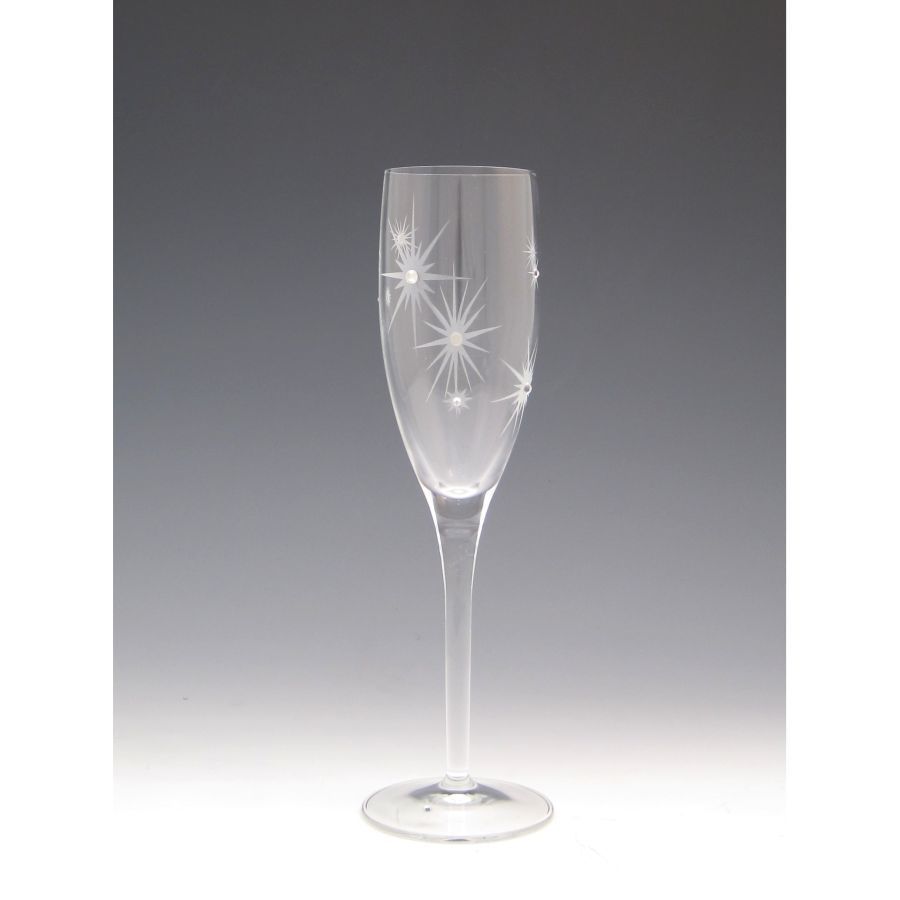 As if the Twinkle Champagne Flute in ultra clear, mouth-blown crystal wasn't enough, etched frosted stars embellished with Swarovski crystals are scattered around - plus one more Swarovski crystal on the base of the champagne flute for extra bling. The Twinkle Champagne Flute, reminiscent of a starry night, is a toast to the moon, the stars and the cosmos - perfect for the holidays or any celebration! You might also like the Twinkle Wine Glass with Swarovski Crystals.
The Asta designs are carefully applied to each glass by hand and the glass is finished in the studio near San Francisco. Each wine glass is the creation of artist Kathryn Gooding.
---
Especially for Mom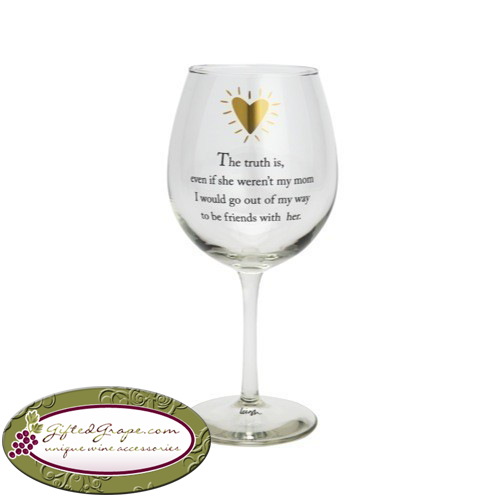 Even If She Weren't My Mom Wine Glass with Gold Heart
The Even If She Weren't My Mom Wine Glass by Curly Girl is a wine glass for your mother with the text "The truth is, even if she weren't my mom I would go out of my way to be friends with her." The Even If She Weren't My Mom Wine Glass is a wonderful gift for Mother's Day, Christmas or a birthday. Show your love! The Even If She Weren't My Mom Wine Glass has a real gold leaf heart to add sparkle and shine to its inspirational message. 18 ounce wine glass made in the USA.
---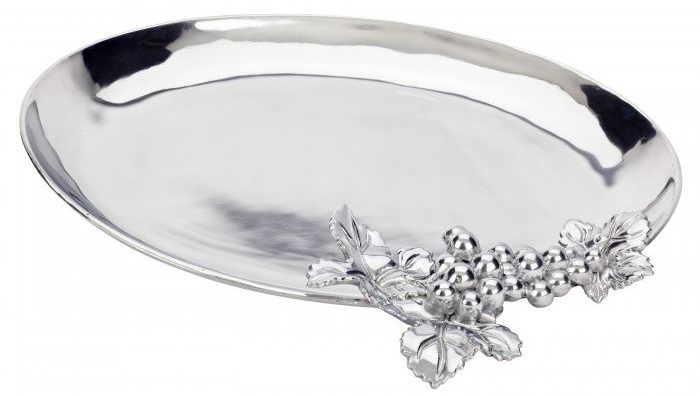 Roman Grape Oval Platter by Arthur Court
The Roman Grape Oval Platter has a brilliant luster captures the elegance of antique silver but is actually made of hand-polished aluminum, which is so easy to maintain. Start a newlywed couple off with a distinctive piece or serving ware that they can build upon in the years to come, while giving them the easy care for entertaining. Take advantage of FREE SHIPPING in the Continental US!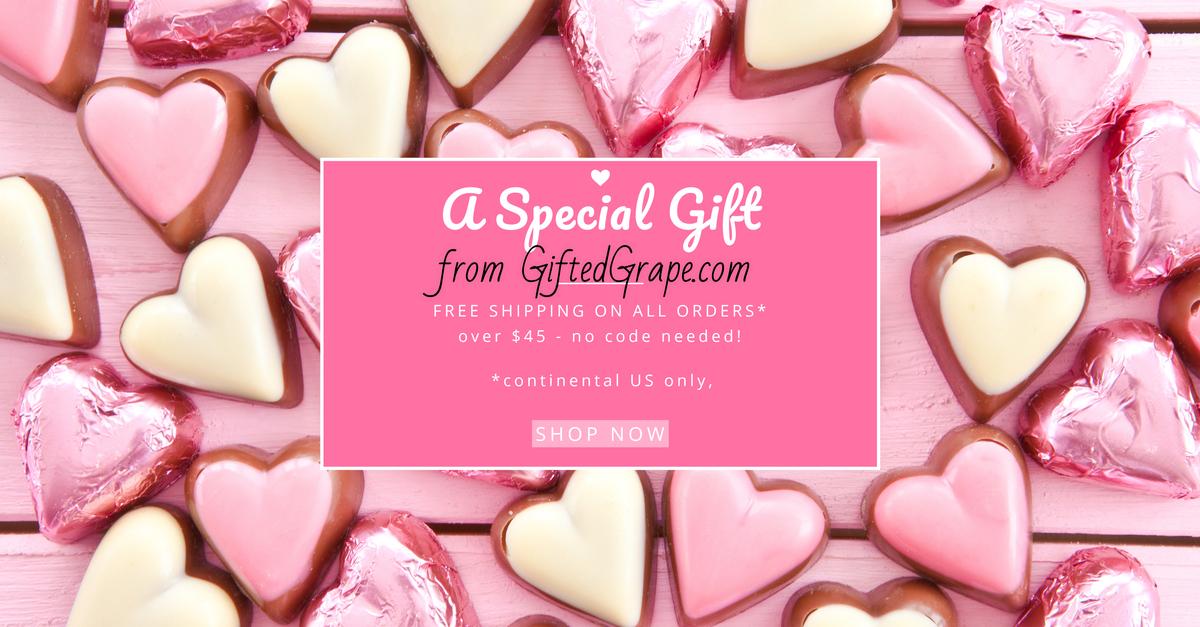 Only at http://GiftedGrape.com.