Posted by GiftedGrape.com on Aug 9th 2018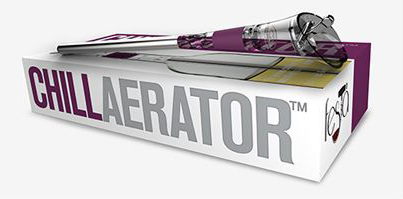 With the warmer months upon us, we are often faced with a quandary: How do we keep our summer entertaining wines chilled? Or even more serious, how do we quickly chill a new bottle to enjoy right away?
The first thought to pop in many minds is: ice cubes. They're great for cooling off most beverages, but many wine connoisseurs feel they will dilute the wine to the point that complex flavors will be lost. Icing the wine at an impromptu girls' gathering with a couple of bottles of inexpensive pinot might be overlooked, but definitely not with your finer bottles of wine.
We asked the question on Facebook this week: Warm wine: Ice cubes or no ice cubes? How do you cool down your non-chilled wine? We got some great answers from our Facebook fans! Read below for their tips on chilling warm wine.
Pictured above: The Chill Aerator Wine Aerator, Chiller and Pourer does exactly what its name implies. The Chill Aerator will keep your bottle of wine chilled for up to an hour, or will keep red wines at the perfect drinking temperature. Aerate as you pour, so you don't have to factor in decanting time or use a messy ice bucket. The aerator stays in place in the bottle of wine so you don't have to remove it every time you pour. $20.95
Be sure to read to the end and see how you can save 10% on your wine accessories!
---
Be the first to write a review! You'll receive a 10% discount for writing a review for one of our products after you've purchased it - and an additional 5% off if you share the review on Facebook or Twitter.
---
Need your wine chilled right now?
Try one of these ideas from our Facebook fans:
"Wrap in wet paper towels and place in freezer 10-15 minutes. Perfect!!!"
"Sometimes I will put an ice cube or two in the glass, stir it a bit, and take out the ice cubes. Obviously you can't serve it at a party this way, but it works well for a Monday night wine emergency."
"Frozen grapes! Just like ice cubes, but they don't melt."
---
Ravi Red Wine Chiller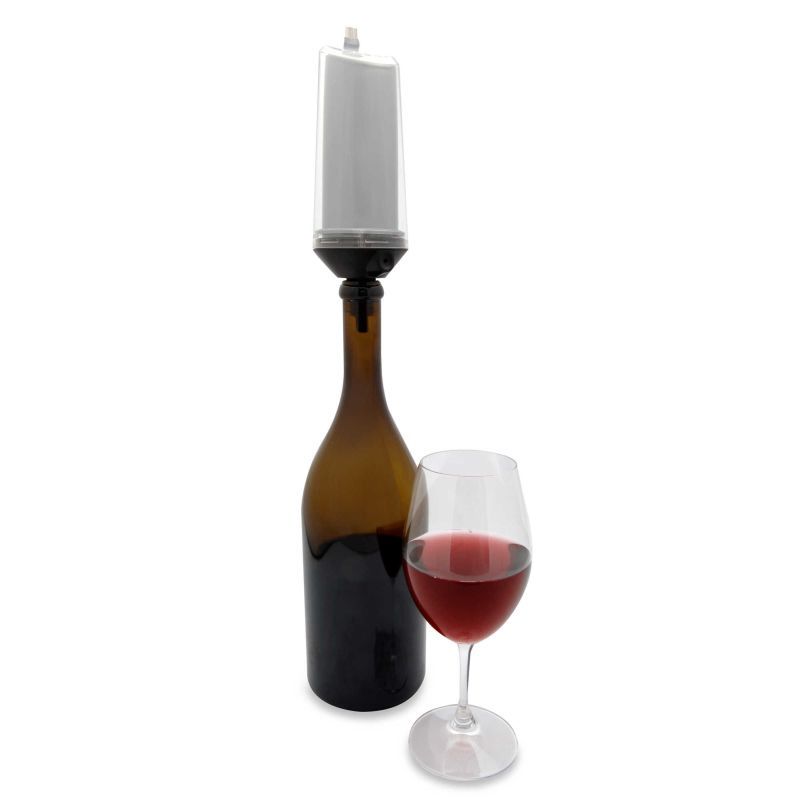 Give the Ravi Wine Chiller Wine Refresher for red wines a try. The Chiller Wine Refresher lowers the temperature of your red wines to the perfect drinking temperature. The Ravi Instant Wine Refresher | Wine Chiller is stored in the freezer and chills wine - not the bottle - as it is poured. Take the Ravi Instant Wine Chiller and Refresher out of the freezer and place it on a bottle of wine or Ravi Decanter and you will savor your wine at the right temperature in a few seconds.
You can also use the Ravi Wine Chiller to keep already chilled whites and rosés at the perfect drinking temperature, or chill vodka as it's poured into your cocktails!
---

More wine chilling tips from our Facebook fans:
"Shaker full of ice...shake and strain!"
"Add the bottle to an ice bucket full of ice, water and salt. Let sit for about half an hour."
And from Decanter.com: Can wine get too cold? What you should know before chilling your wine.
---
Featured Products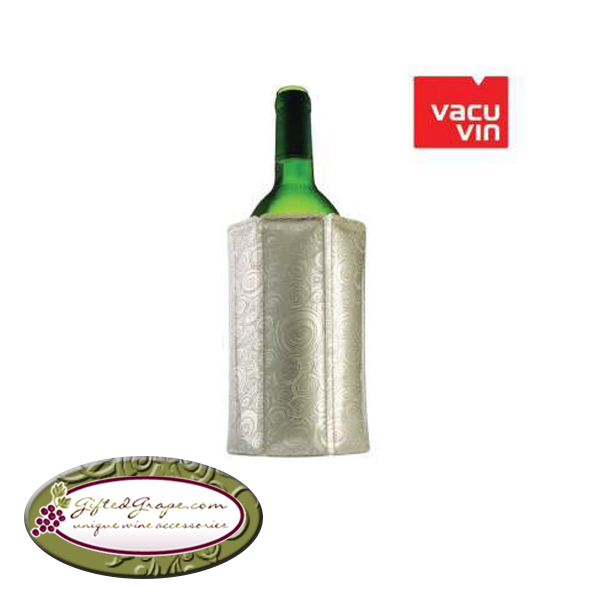 Rapid Ice Wine Cooler | Platinum by Vacu Vin is a flexible Rapid Ice wine cooler in a platinum color that acts like a wine bottle ice jacket. The Rapid Ice Wine Cooler, when taken from the freezer, is simply slipped over the wine bottle. The wine will be chilled within 5 minutes and stay cool for hours without the need for an ice bucket. The beautiful Rapid Ice Wine Cooler in platinum is gift boxed.
For bubbly fans, check out the Rapid Ice Champagne Cooler. The champagne bottle cooler is large enough to wrap around your favorite bottle of champagne or sparkling wine, and chill the bottle and keep it chilled for hours.
---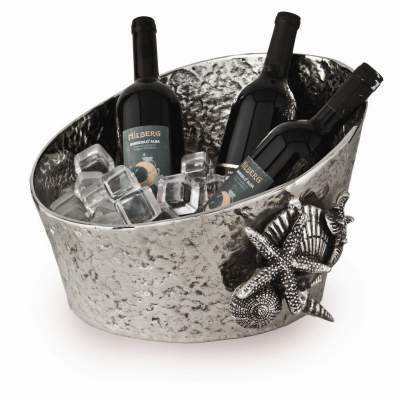 Coquilles Shell Beverage Tub
FREE Shipping in the continental US! Coquilles Shell Beverage Tub is an ocean inspired beverage party tub decorated with sea shells that will hold three or more wine bottles. The Coquilles Beverage Tub is fashioned from nickel-plated cast aluminum that brings the beach and the seashore to your party. The Coquilles Shell Party Beverage Tub will resists tarnishing, pitting, scratching and discoloration. Hand wash with soapy water and towel try immediately to maintain the metal's luster. Dimensions: 14"D X 9"H.
---