Posted by GiftedGrape.com on Jan 19th 2019
A blind wine tasting party is the perfect opportunity for you to get together with your friends for an evening of fun, food, and drink. The wine tasting party can be a fancy event or an informal gathering of friends. The main point is to make sure everyone enjoys themselves, and the best way we know how to ensure a good time is to include wine.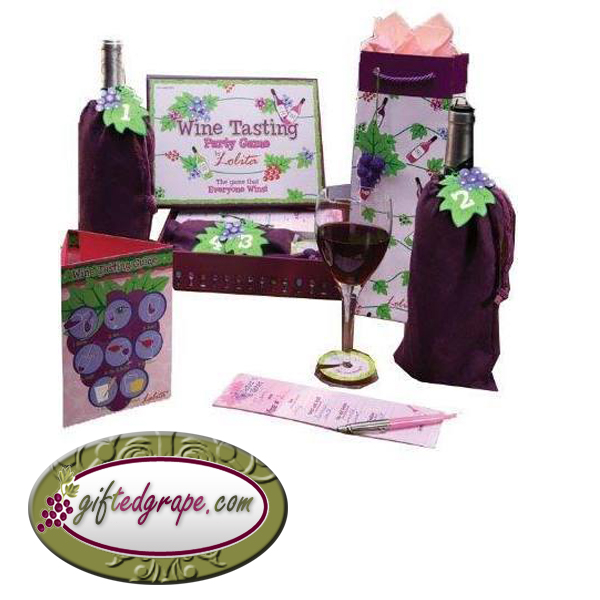 A blind wine tasting allows each wine to be judged on its own merit, removing any preconceptions about price, label, varietal, or maker. How many times have you heard your friends say "I don't like Cabernet Sauvignon, it's too dry". Or, "Moscato is too sweet. I never drink it." This is a great chance to try new wines, and new varietals we might not try on our own.
The Wine Tasting Party Kit includes everything you need to host a blind wine tasting party. The kit comes with 4 micro-suede bottle bags with drawstring closure, 4 embellished numbered bottle tags, 3-sided informative table card, 4 taster's note pads (50 sheets each), and 100 paper glass markers.
Use the matching Wine Tasting Party Invitations to get your friends on board with your blind wine tasting party!
---

As for the wines you choose, it's a good idea to stick to varietals and stay away from blends. Get your guests talking about what they think certain varietals represent. It will be interesting to see if they come away from the tasting with new ideas about grapes!
When choosing wines varieties, keep thee following characteristics in mind:
Red wine grapes
Pinot Noir - Pinot Noir is the lightest red grape and good for learning about acidity and aromatics
Grenache - Grenache wines are light and fruit-forward
Merlot - Can be light or bold; fruit-forward with smooth tannins
Cabernet Sauvignon - Balanced and full-bodied; savory with a long finish
Syrah - Dark fruit flavors with lighter tannins and a subtle finish
Malbec - Quickly becoming a favorite wine, with blackberry and blueberry flavors
White wine grapes
Pinot Grigio - Light and zesty with high acid
Riesling - A popular white wine, typically with honey or apricot overtones and high acidity
Sauvignon Blanc - Green and herbaceous
Moscato - Sweet wines with peach and orange flavors. Sometimes sparkling.
Gewurztraminer - Mostly sweet white wines with a honey flavor
Chardonnay - Full-bodied dry white wines

---
Wine Glassware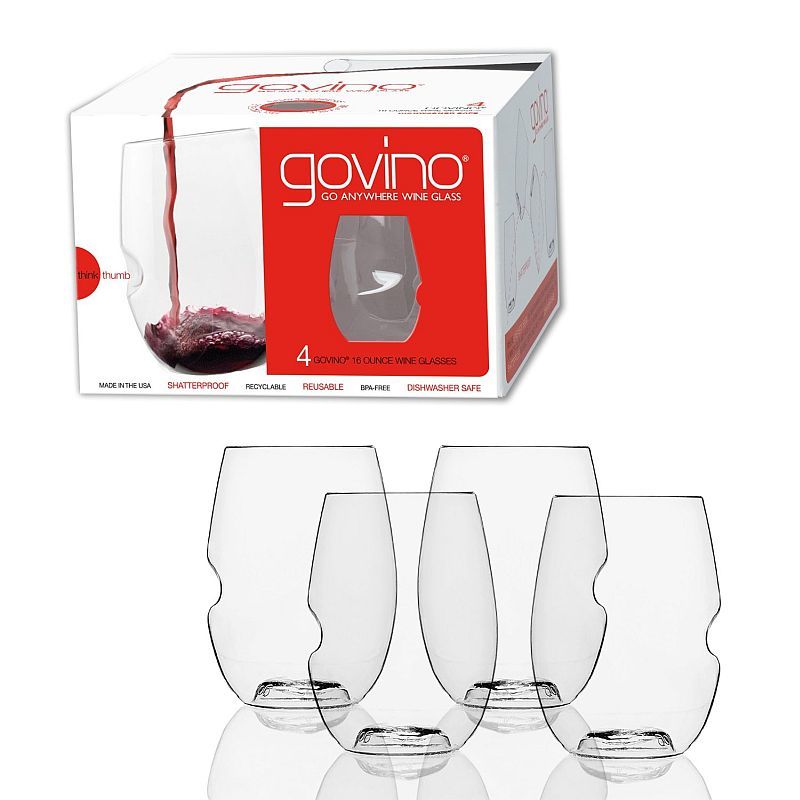 Have plenty of glassware on hand for sampling.
A popular choice for easy care, unbreakable wine glasses are the Govino acrylic stemless. A set of 4, these unbreakable, BPA free acrylic wine glasses have a thumb slot for slip-free sipping.
Make sure each guest has two glasses: one for red wines, and one for white wines.
You'll also need a spittoon for your guests to get rid of any excess wine or wine they don't like the taste of. These dishwasher safe stemless wine glasses would make great little spit cups as well.
So your guests keep track of their wine glasses, pick up a set of Wine Glass Writer pens. This set of two markers comes in Gold and Silver and will be a fun way for your friends to personalize their glasses in between sips. The markers easily wash off either by hand washing, or in the dishwasher, so you'll be able to re-use your wine glasses.
---
Snacks and More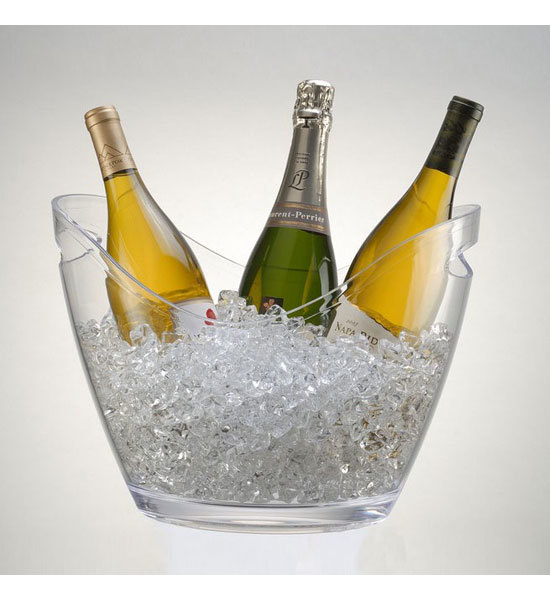 Make sure to have some appetizers on hand for your guests. Serve up the ultimate cheese board with different textures and flavors that will compliment your wine choices. Choose a lovely bamboo cheese board for a presentation that will surely wow your friends.
Stock the Vino Gondola Wine Cooler Party Tub with ice and bottles of water to offer your guests. The water will temper the wine, and help in clearing the palate between wines.
Have plenty of wine themed cocktail napkins on hand to tidy up. GiftedGrape.com has several styles of cocktail napkins, ranging from fun and funny to elegant and stylish.
Consider keeping a supply of individual wine wipes on hand to keep red wine stains on teeth at bay.
You might also keep a bottle of red wine stain remover on hand - after all, spills happen!
---
Have you hosted a blind wine tasting? Or attended one? What was your favorite aspect of the party? Let us know over on our Facebook page!
---