Posted by GiftedGrape.com on Jan 31st 2019
---
Tell your sweetheart "I love you" with a fun wine glass or romantic wine gift from GiftedGrape.com. Pair your gift with a bottle of wine and you've got the makings of a happy Valentine's Day!
Plus take 10% off your order using the code BEMINE19 at checkout. Good on orders placed between February 1 and February 15.
---
What makes a wine romantic? Look for a robust Italian Barolo, a fruity Barbera, or a bold Syrah with a peppery ending. Pinot Noirs are a full-bodied choice, and most are a rich crimson color that look great in a crystal wine glass. For white wines, consider a buttery Chardonnay with a bright golden color. Or take the traditional route with a Brut Champagne or a bubbly Moscato d'Asti. Both would look lovely in a crystal champagne flute, perhaps with a diamond ring to showcase the bubbles. The classics never get old!
Wow your sweetheart with these expressive champagne flutes! The Would You Champagne Flute asks "Would you marry me again?"; perfect for long-time love birds. The I Love You Champagne Flute is a perfect way to say those three little words your sweetheart longs to hear. Each champagne flute is hand painted in lavish detail and oven baked to ensure durability and features a unique recipe for a champagne cocktail on the bottom. Comes in a gift box. 7.5 ounce capacity.
---
Zippity Rabbit Corkscrew- Sterling
Silver is the preferred gift for a 25th anniversary. What better gift than the Zippity Rabbit Corkscrew Sterling Model? We all have that utilitarian corkscrew in the drawer, but Valentine's Day is a great reason to add some class to your corkscrew game. The Zippity Rabbit Corkscrew Sterling Model is the top of the line sterling model of the Zippity Rabbit Corkscrew with a die cast metal body finished in brilliant polished chrome. The Zippity Rabbit Corkscrew comes with the Rabbit wine opener, zippered EVA case with see-through window, a polished chrome foil cutter and an extra worm. With a 10 year manufacturer warranty the Zippity Rabbit Corkscrew is ideal for gift giving. The Rabbit is the bestselling corkscrew design in history and the Zippity Rabbit continues this tradition.
---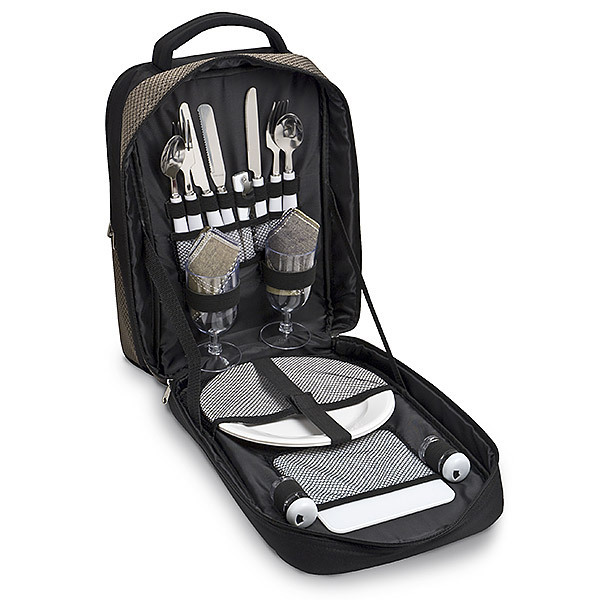 What is more romantic than a picnic for two? Whether you arrange a picnic in the country, or a romantic evening in front of the fire this Valentine's Day, your sweetheart will appreciate the fact that you want to spend time with them. Your time is the best gift in the world.
This wine picnic backpack features an insulated food storage compartment, two insulated wine bottle compartments and includes 2 wine glasses, napkins, plates, knives, forks, spoons, a corkscrew, cutting board and salt and pepper shakers.
---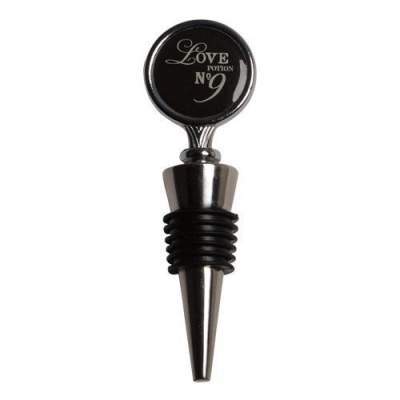 "any drink supposed to arouse love in the one who drinks it"
How about a subtle hint to cap off your bottle of wine? Make your intentions known - perhaps not so subtle, after all - with the Love Potion No 9 wine bottle stopper.
Your Valentine will get a kick out of your expression of love, and suggestion that leads wherever it will.
---
Play your cards and see what you can make happen this Valentine's Day. With a little luck, and a little help from Cupid and GiftedGrape.com, perhaps all of your romantic dreams can come true!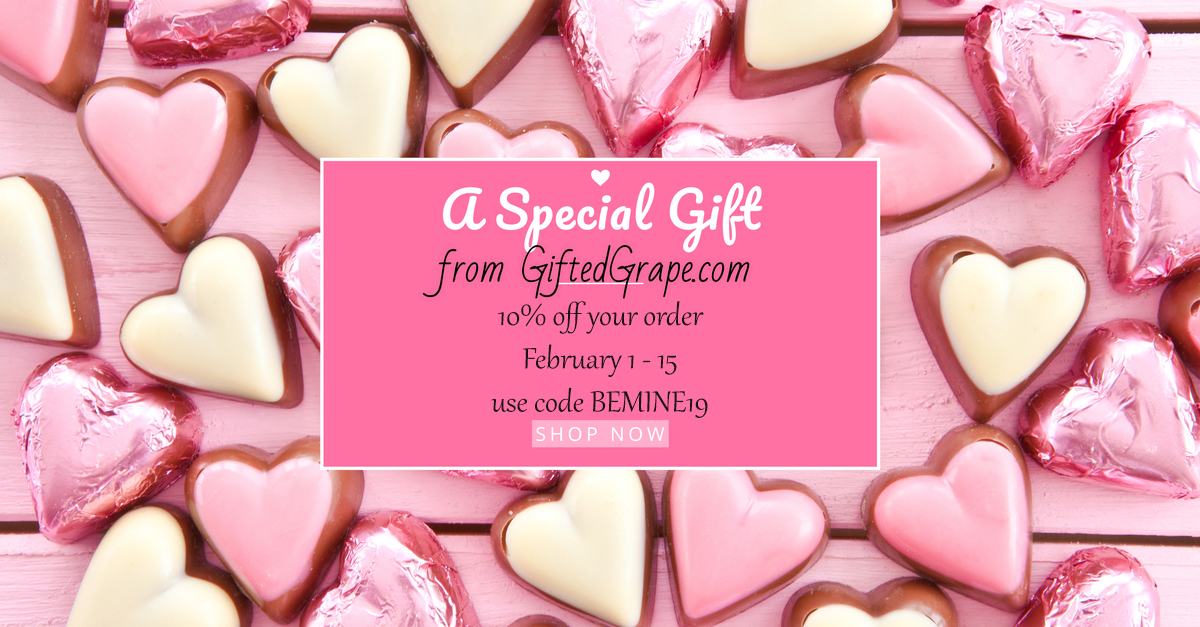 ---