Posted by GiftedGrape.com on Mar 2nd 2019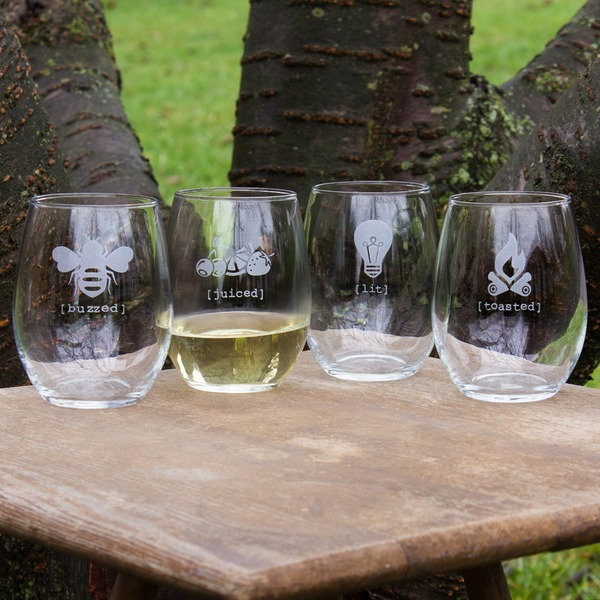 ---
Whether you're wintering in colder areas or enjoying a warmer climate, you're ready for winter to be over!
Imagine lounging on the pool deck, enjoying warm spring breezes while sipping your favorite wine.
You could be strolling a vineyard, appreciating the new growth on the grapevines, while sipping previous years' vintage.
Prepare for porch sitting with your significant other while watching a sunset and having a glass of wine (or two).
Get ready for spring by prepping your indoor and outdoor spaces with fun wine accessories. Spruce up your home with some decorative wine cork holders, or embellish your wine glass or wine bottle with fun spring expressions. Let GiftedGrape.com inspire you with spring fancies!
Tipsy Stemless Wine Glass Set of 4
5 Star Reviews for Tipsy Stemless Wine Glass Set:
"Good quality glasses with fun design!"
"Wonderful product!"
"Very nice quality!"

---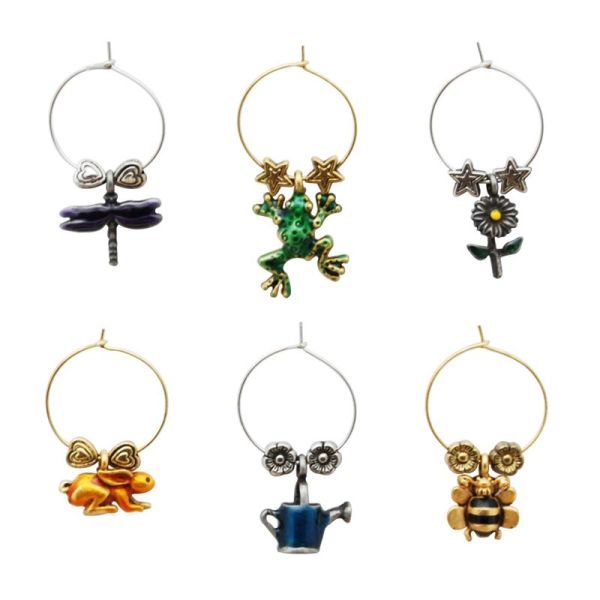 Have you signed up for our email newsletter yet?
Sign up today and receive a coupon for 10% off your first order!
Returning customers always get 5% off their orders!
---
Buds and Bugs Garden Wine Glass Charms
Gather your friends for a "Welcome Spring!" party on the deck! An impromptu wine sipping session is the perfect way to enjoy some warming sunshine (even if the temps are a little cooler out) and some snacks.
Nothing says "spring" like the arrival of bugs and buds. Celebrate nature with this Buds and Bugs Wine Glass Charm set. This set of 6 wine glass charms features a dragonfly, a frog, a blooming flower, a bunny, a watering can, and a bumblebee. Made of hand cast pewter, these spring and summer themed wine glass charms are perfect for warm spring evenings with friends.
---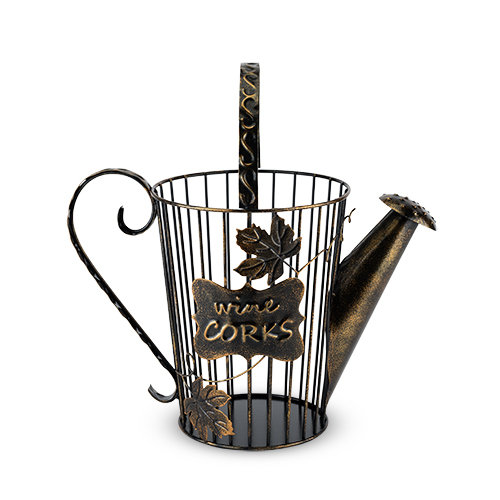 Bring a little spring into your dreary winter days with the Watering Can Wine Cork Cage.
This cork cage is the perfect table side companion to flipping through seed catalogs and planning your summer garden. How many corks can you collect for your summer cork crafts before the warm weather comes and you can get outside?
Or maybe you know someone who needs a pick-me-up and a promise of warmer days to come.This cork holder is shaped like a watering can, bringing to mind the promise of better weather to come. The Watering Can Wine Cork Holder is a fun and decorative way to keep your wine corks. The Watering Can Cork Holder is artfully sculpted metal work with a "Wine Corks" label and bronze tinted finish. Great gift for any gardener!
Holds up to 130 corks. Dimensions: 7" x 13 1/2"
---

Follow GiftedGrape.com on Facebook
Come visit us on Facebook, where you'll find a coupon for 5% off your order!
---
Spring Fever Wine Bottle Topper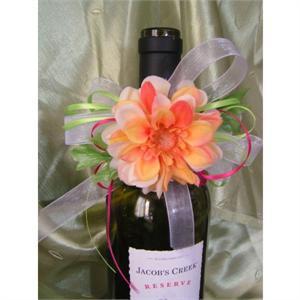 Don't show up to a friend's house empty handed! Slip this pretty wine bottle topper over a bottle of bright Chardonnay or fruity Pinot Grigio.
The Spring Fever Wine Bottle Topper is all about spring with fresh warm pinks and buttery yellow flowers surrounded by ribbons of creamy organza, spring green and pink. Just slip the wine bottle topper over the neck of the wine bottle to create a gorgeous gift for a bride, wedding reception, shower gift, birthday celebration, anniversary, Easter, Mother's Day or special spring occasion!
---
Be the first to write a review!
You'll receive a 10% discount for writing a review for one of our products after you've purchased it! Look for the email from Verified Reviews to be invited to submit a review and claim your discount!
---
Speaking of bright colors...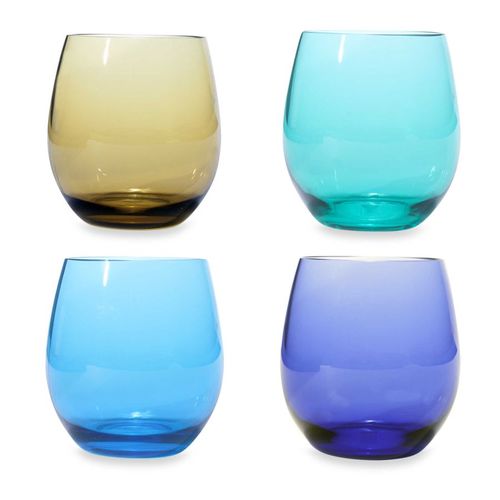 If you're stuck in the vest whiteness of yet another snowmageddon, you're going to need to some color to pull you through until all that white stuff melts.
These pretty jewel tone stemless wine glasses are reminiscent of the loveliest spring flowers... hyacinth, pansy, crocus, daffodils.
Or maybe they will transport you to a tropical beach with clear, turquoise water and colorful wildlife to keep you entertained.
These jewel tone glasses would also make a striking statement at your Easter gathering.
Wherever you need a little color in your life, add these virtually unbreakable ultra-clear co-polyester stemless wine glasses. They look like glass but won't shatter like glass.
BPA free.
---
Treat yourself to a multi-purpose display piece!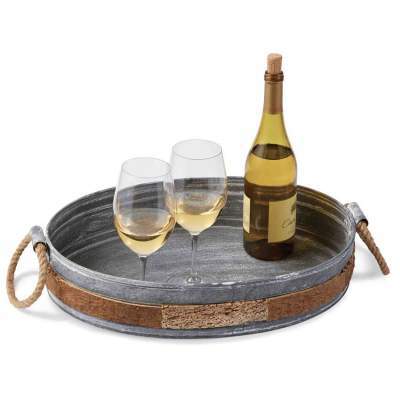 5 star review: "This is a very pretty serving tray. I used it to set up a seasonal centerpiece and it's perfect! I'm sure it will look great for all the seasons. Plus it's perfect for serving wine!"
You can do so much with this rustic farmhouse style tin serving tray with rope handles and cork accent.
Imagine a pretty centerpiece filled with pots of pansies and vases filled with forsythia blooms or spring grasses.
Fill the tray with appetizers such as small platters of cheese, breads, and pots of jams and sauces, along with mixed nuts and butter mints.
Or, simply serve wine in this versatile tray. There is plenty of room for a bottle or two, a few wine glasses and some cocktail napkins. (And perhaps a bit of cheese as well.)
---