Posted by GiftedGrape.com on Feb 20th 2019
This week we're bringing you some self-indulgent shopping opportunities - you don't need to have a reason to pick up a little something for yourself or a friend! Browse our Decorated Wine Glasses to see what captures your personality - a wine glass that expresses your sense of humor, or perhaps an artist's hand-painted wine glass. Pick up a classic wine glass for a friend! We have a selection of birthday themed wine glasses as well. GiftedGrape.com has a wine glass for everyone on your list!
---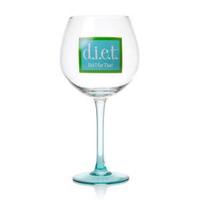 Can't spell D-I-E-T without W-I-N-E
Or something like that. The d.i.e.t. wine glass from Fine Whines has a little bit of a different take on the age-old concept of dieting. Take a step back and ask "Did I eat that?"
40 and Fabulous!
This 40th Birthday Wine Glass announces to the world that you're 40 and fabulous! 40 is the new "I-don't-care-what-you-think" but of course, your friends will all agree that you're fabulous.
---

"It's beautiful!!!! Thanks for the speedy delivery. I'm one happy customer." Heydi D. on the 40th Birthday Wine Glass
---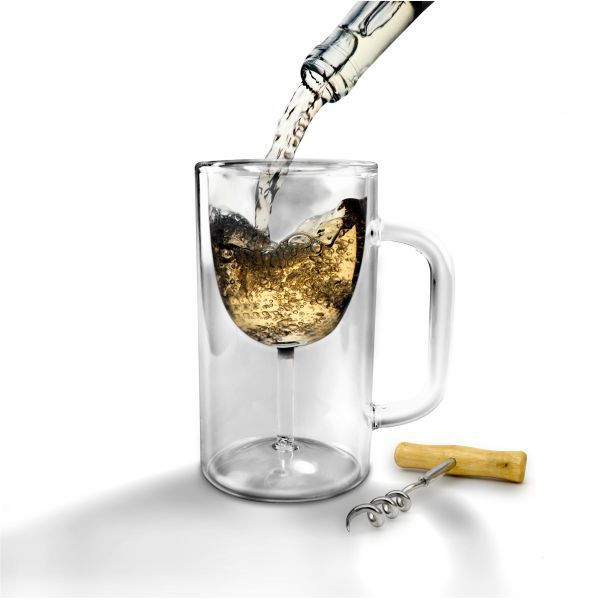 Enjoy your wine from a stein!
The Winestein Beer Mug Wine Glass is an elegant wine glass on the inside and a traditional beer stein on the outside. A humorous nod to the wine lover who also enjoys beer, the feisty Winestein mug offers the best of both worlds. A memorable addition to a bachelor party or game-day gathering or Father's Day gift, the versatile Winestein also serves as a fun conversation starter at dinner parties or backyard barbecues. So maybe all wine glasses should have handles!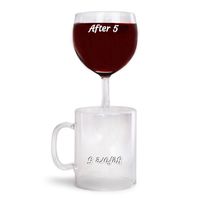 Two-for-1 sipping!
This Before 5/ After 5 wine glass does double duty throughout your day! Let your coworkers know what your plans are after work - leave no room for mistakes! The beautiful part of this glass is that thanks to the cup below, either side is that much closer to your mouth. Happiness awaits, morning or night!
---

"I purchased this mug for a gift for my father's birthday. He is a manly man and just recently got into having a glass of wine with my mother for dinner. IT IS FABULOUS!!! My father loved it and thinks it is a perfect way to enjoy wine without feeling to dainty."
---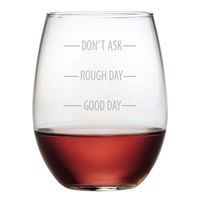 How was your day?
Make it clear to everyone around you exactly how your day is going. Keep that wine topped up to the "Don't Ask" line if you need to. We won't judge.
Take a picture!
The Eye Candy wine glass states the obvious - you are definitely eye candy. Can you see your squad rocking these glasses at a party?
---
Wine Glass Writer Pens Set of Gold and Silver
$6.95
Decorate your own wine glass! The Wine Glass Writer Pens use non-toxic, patented ink that can easily write on glass, glazed ceramics, leaded crystal, and plastic, but washes off with a sponge or in the dishwasher. Wine glass writing pens also make a great gift idea for those wine lovers on your list. Pack includes one gold and one silver marker.
---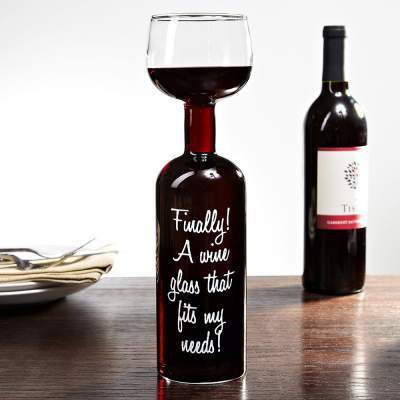 Finally, a wine glass that fits my needs!
And my needs are clearly to drink this whole bottle and not share. #sorrynotsorry
"Its exactly as listed. I was going to give to someone as a gift and ended up keeping it for myself!" See? We're not the only ones!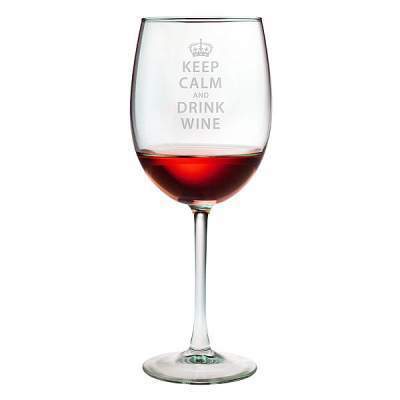 Keep calm and drink wine!
You're going to drink the wine, why not drink it with a friendly (fancy, crystal) reminder to keep calm? Great gift for yourself or a friend.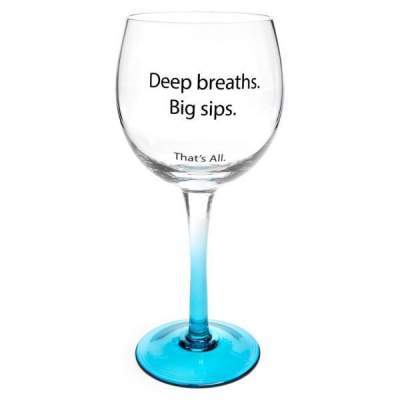 Take a deep breath... and a big sip
Maybe you're going through something, maybe a friend is. Face it head on with a therapeutic glass that reminds you of a repeatable mantra that can get you through anything.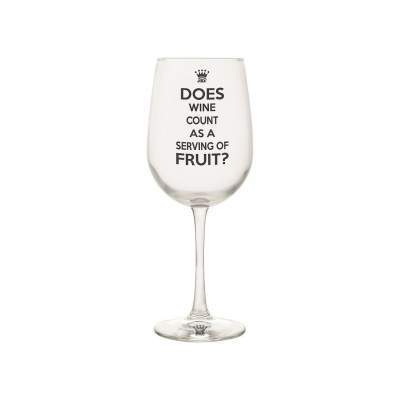 Does wine count as a serving of fruit?
Well, officially, no. But who's counting? You go on with your wine self. (It definitely counts for relaxation time!)